About Me
I was brought up in a village in Suffolk. Think rural and idyllic. To give you an idea, our house was approximately half a mile from this (now minus the cart):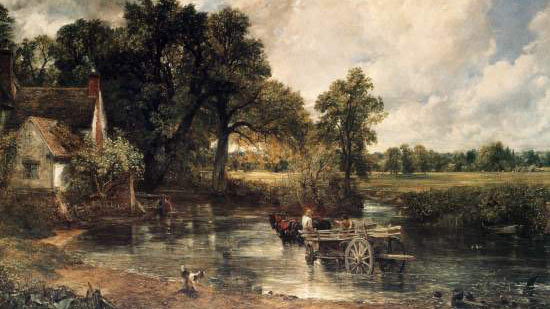 Cambridgeshire is my main home now. In my daily existence I am a lecturer, Tutor and Fellow in Law at Emmanuel College, Cambridge, where I try to be serious now and again. I teach and write on an eclectic mix of topics, including landlord and tenant law, trusts, homelessness, and women and the law. I am married and we live in a village in the fens with our mad spaniels, Ted and W.G. Snuffy Walden.
Suffolk still very much has its claws in me, however. It has always dragged me back every other Saturday to watch Ipswich Town in their annual, unsuccessful battle to secure promotion. And over recent years I have escaped, whenever I am not at work, to the beautiful village of Blaxhall in the Suffolk sandlings, where I write and go for long walks with the dogs.