New Angle Prize 2017 Shortlist
In March 2017 I was delighted to learn that my short story collection, 'Sandlands', had been placed on the final shortlist of six books for the 2017 New Angle Prize
for Literature. The prize is a biennial award for a book of literary merit (fiction, non-fiction or poetry) set in or influenced by the region of East Anglia.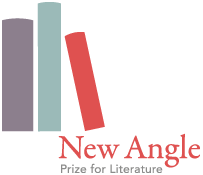 I'm especially pleased – and amazed! – to be placed in such auspicious company, among books I have read and hugely admired (Julia Blackburn's wonderful 'Threads', Fiona Melrose's spellbinding 'Midwinter' and Sarah Perry's brilliant 'The Essex Serpent') and writers I love and of whom I am in awe (Jill Dawson and Julia Myerson). I can hardly believe that my collection is on the same list as two books on the Baileys Prize longlist, not to mention the Waterstones Book of the Year!
Along with the other five shortlisted authors, I will be reading from 'Sandlands' at a showcase event on Wednesday 28 June 2017 at the Ipswich Institute, and attending the awards dinner on Wednesday 6 September at which the winner of the prize will be announced.